APTA Ammo Orders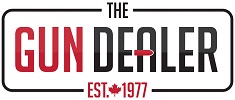 Just a friendly reminder that if you'll need ammo for this year's shoot to get your order in ASAP.
It's mid season and The Gun Dealer are already selling out of some popular loads. The National Sporting Clay Championships are also being held in Fredericton, NB this August and ammo orders are adding up for that shoot.
Call The Gun Dealer directly at 506-784-3514 to place your order for all popular brands. Federal, Remington, Winchester etc.. Don't wait for it be too late. Get your order in. Be sure to tell the staff that you'll need the ammo for the Atlantic Provinces Trapshooting Championships at the St. John's Rod and Gun.
Local ammo availability is very limited and you're advised to order through our major shoot sponsor and friendly folks at The Gun Dealer. Their prices and availability can't be beat or matched.
See you at the shoot!
Andrea
Andrea Bassan
Atlantic Provinces Trapshooting Association