Paul Bailey - Rest in Peace
Newfoundland shooter Paul Bailey (known to everyone as Old Man Bailey) passed away suddenly on Sunday, July 12, 2020. Paul just celebrated his 87th birthday.
Paul, son in law Jeff and a close friend were actually on a salmon fishing trip on the Eagle River in Labrador when the unfortunate event happened. The trio had a couple of great days of salmon fishing and on Sunday, shortly after arriving at their favorite fishing spot for another day of fishing, Paul passed very suddenly while gearing up - sitting on a rock just waiting to go fishing. Paul truely enjoyed fly fishing for salmon so it's some comfort to his family and friends to know that he was able to enjoy his last moments on his terms and enjoying life.
Sincerest condolences goes out to Paul's family and friends.
Paul's obituary.
Paul didn't want a funeral, fuss or "any other of that nonsense." At Paul's request, he'll be cremated and his ashes spread out on the Bay of Fundy on the waters near Brier Island, Nova Scotia where he was born and raised.
We'll miss you Paul - you were a good man and a good friend. It was a pleasure to have known you and to have shared so many good times with.
Andrea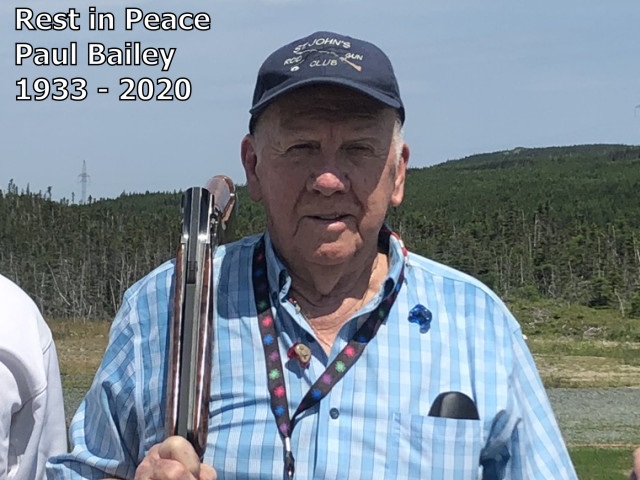 ---
© Atlantic Provinces Trapshooting Association 2020