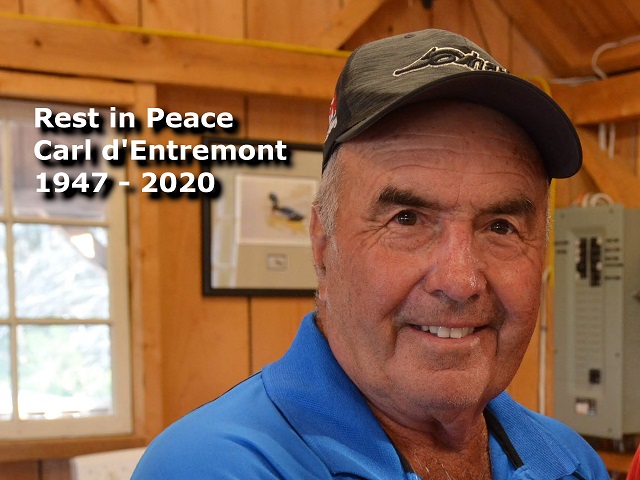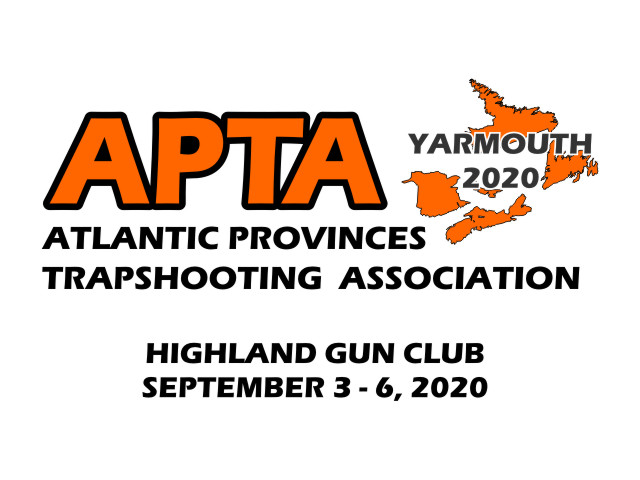 Latest Site Updates:
Carl d'Entremont - Rest in Peace
We sadly announce the passing of Carl d'Entremont. Click here for more information.
COVID-19 Statement and Related News
The Atlantic Provinces Trapshooting Association is encouraging all clubs and shooters to take whatever precautions are necessary to help deal with the coronavirus and COVID-19 pandemic. Stay informed and listen to public health authorities.The safety and health of our family and friends should be our top priority.
March 8, 2020
Caesar Guerini and MD Charlton return as 2020 Atlantic Provinces shoot sponsors!
Stay tuned for exciting news on the 2020 APTA - PSC Gun Lottery!
Canada Cap Challenge being offered at the Canadian Trapshooting Championships - $5500 cash purse!
Petitcodiac Sportsman Club Winter League - Latest Standings
February 24, 2020
---
2020 Atlantic Provinces Trapshooting Championships

The 2020 Atlantic Provinces Trapshooting Championships return to the Highland Gun Club in Yarmouth, Nova Scotia, September 3 - September 6, 2020. Stay tuned for complete shoot details including presquadding details, special hotel rates and ammunition ordering information.
Shoot advertising and sponsorship opportunities are now available. The APTA and the Highland Gun Club would like to welcome back the following shoot sponsors:
The Gun Dealer
Blaser
Winchester Ammunition
Federal Ammunition
MD Charlton
Ceasar Guerini
APTA - PSC Gun Lottery
The Atlantic Provinces Trapshooting Association and the Petitcodiac Sportsman's Club are finalizing details for another gun lottery. Stay tuned for more details!
Atlantic 1000 Target Purse
Congratulations to the 2020 Atlantic 1000 Target Purse winner Janaya Nickerson who shoots out of the Highland Gun Club in Yarmouth, Nova Scotia. Janaya will have her entry fees for the 2020 Atlantic Provinces ATA Provincial Shoot championship events paid for compliments of the trapshooters at the St. John's Rod and Gun Club.
---
Atlantic Provinces Trapshooting Association
Welcome the Atlantic Provinces Trapshooting Association's (APTA) website - the source for all things related to trapshooting in the Atlantic Provinces. Here you will find our affiliated clubs, local club results, and information on our annual Atlantic Provinces Trapshooting Championships - sponsored by the Amateur Trapshooting Association.
The Atlantic Provinces Trapshooting Championships is your opportunity to compete in Atlantic Canada's premier trapshooting competition and shoot against some of the best trap shooters in the Atlantic Provinces. It does not matter whether you are an "AA" or "D" Class shooter, you'll compete against shooters with similar averages and also get a chance to go shot for shot against the Atlantic Provinces Champions.
Start preparing for the Amateur Trapshooting Association (ATA) shooting season by organizing some ATA Registered Shoots at your home club. ATA Registered Shoots do not have to be large or elaborate with prizes or marathon targets – get in the competition mode by holding a registered target event during any of your regular shoot days. It does not require a lot of extra effort to organize an ATA Registered Shoot but the rewards will be evident in your scores. Registered League Shoot and Big 50s are other options to register targets. In addition to shooting good practice targets you need to shoot ATA competition targets to improve your game. Try it, you will be surprised at the level of confidence it will bring to your shooting.
ATA Registered Shoot applications are available from the ATA (www.shootata.com) or from the APTA Executive. The normal procedure is to complete an application and forward it to the APTA, upon approval the ATA will forward all necessary forms and instructions to your club shortly afterwards. It's a simple process that will have big rewards for your shooting. Why not give it a shot?