Previous Years
2018 Club League - Shoot Results - News
St. John's Rod and Gun CLub
Year End Shoot
Story by Andrea Bassan. Photo Credits: Mike Smith
The St. John's Rod and Gun Club held their last trap shoot of the season on December 2. NL winters just don't entice shooters to get out regularly, so we take a break from trap in the winter months. The weather was nice for early December, so it was a good time to remove the trap equipment from the traphouses and put into storage for the winter. 12 shooters particpated and after preparing traps for removal and some fine moose soup, shooters took in some 16 yard Singles. In between the snow squalls, blue sky would emerge as if to trick us into another few week of shooting. 40 cm of snow in the next 7 days proved that we made the right decision. Long time club member and veteran shooter John Fradsham claimed the day's Topshooter prize.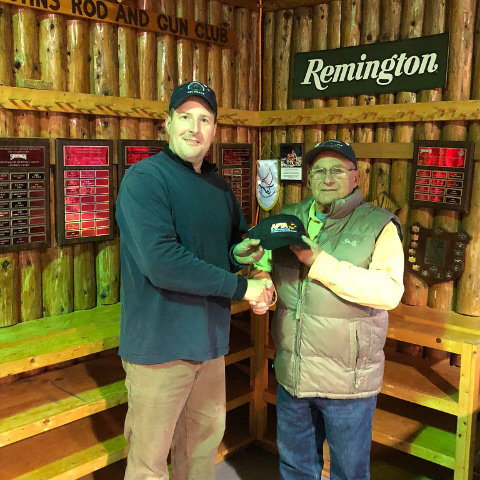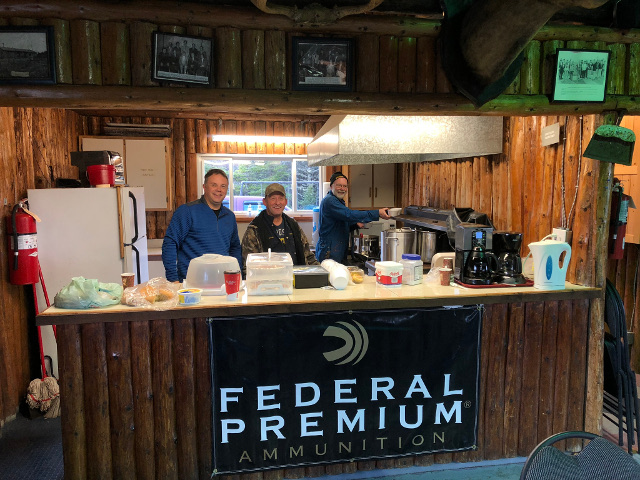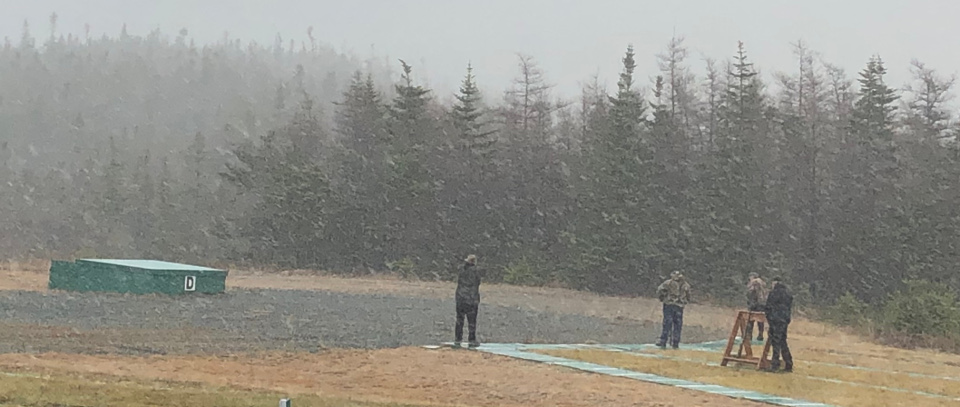 St. John's Rod and Gun Club
Turkey Shoot
Story by Andrea Bassan. Photo Credits: Mike Smith
The St. John's Rod and Gun Club held their annual Turkey Shoot on November 4. This year's shoot had all club groups participate and was truely a club wide shoot. The trap, sporting clays, archery and pistol/rifle groups all particpated. It was great to see all ranges active and attendance exceeding everyone's expectations.
At the end of the day, shooters and guests were treated to traditional turkey dinner - turkey and dressing, potato, carrot, turnip, cabbage, peas pudding and of course salt meat. The meal was prepared and cooked on site with shooters and our regular "event staff" on hand to make sure the meal was prepared to perfection.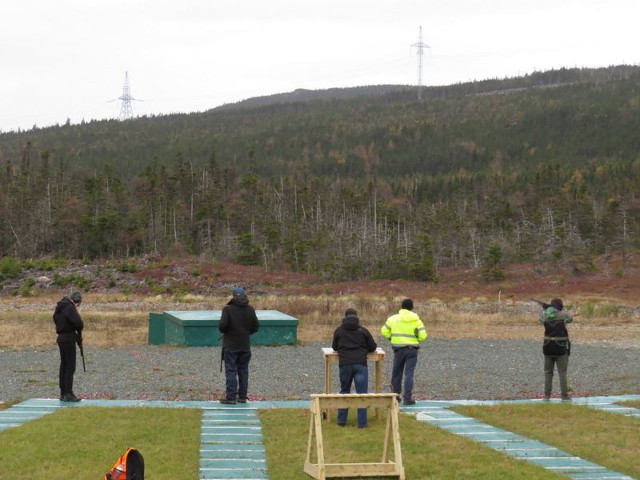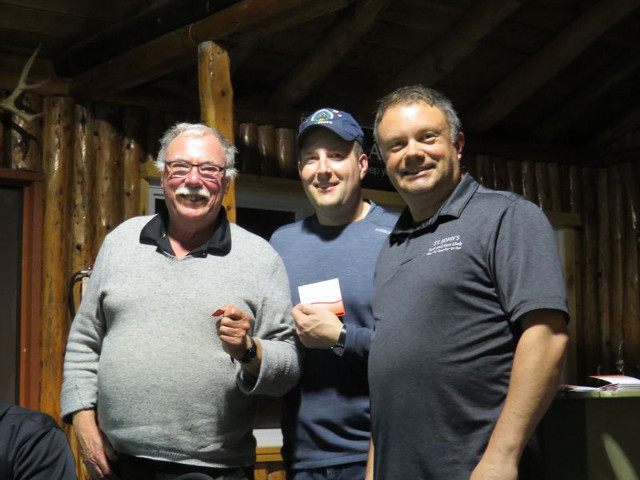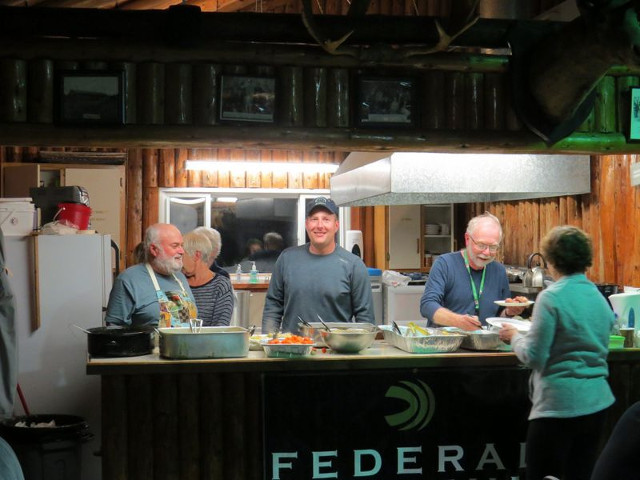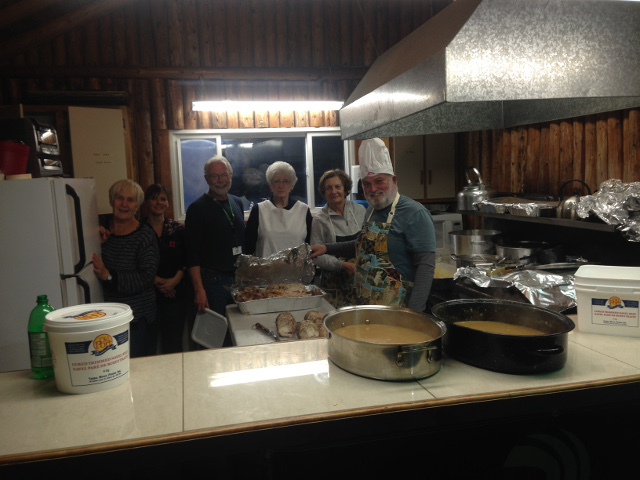 Highland Gun Club
Ready for Yarmouth 2018
August 17, 2018
The Highland Gun Club have been busy upgrading and preparing their club to host the 2018 Atlantic Provinces Championships. Their new trapfield is complete, another traphouse has been completely redone and new concrete handicap walkways are just some of the upgrades completed this year. The club is looking great and the Highalnd Gun Club is looking forward to hosting shooters at this year's shoot.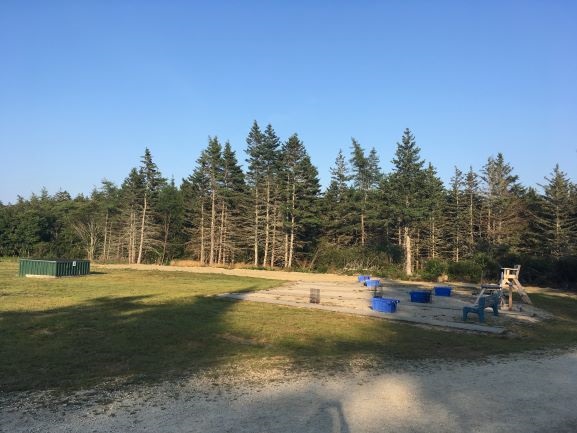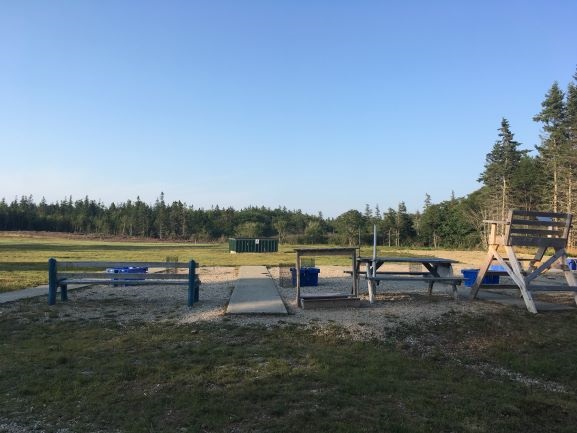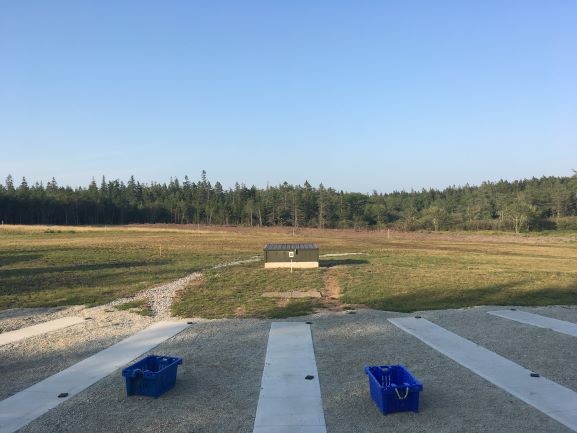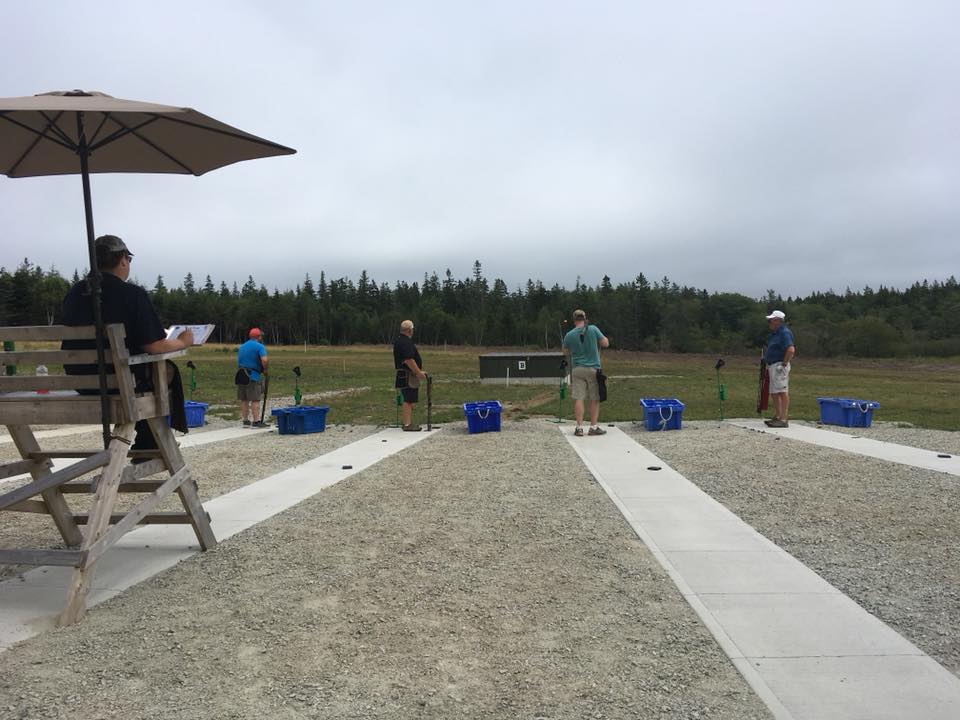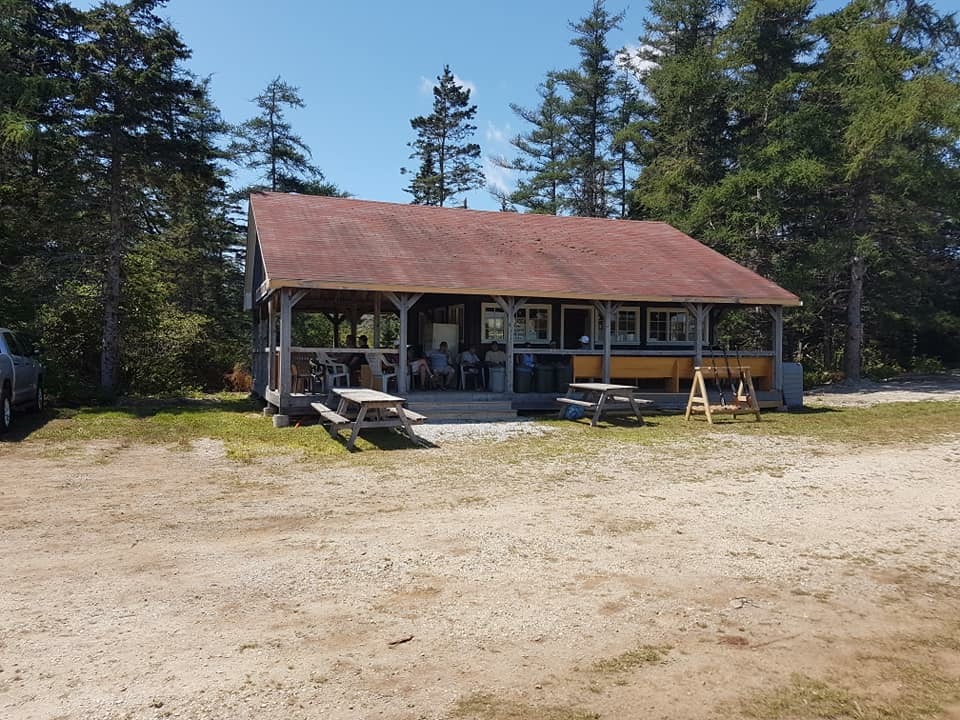 St. John's Rod and Gun Club
Memorial Shoot Results
Story Credit: Andrea Bassan. Photo Credit: Mike Smith
The St. John's Rod and Gun Club hosted the annual Memorial Shoot this past weekend - August 11 and 12, 2018. The weather was fantastic and all events were well attended. Thanks to all that made the day possible. A special thank you to the Molly, Bidgood, Anstey and Mackey families for joining us for this very special day.
Pictures of all events can be seen on the club's Twitter and Facebook pages.
Facebook Page: https://www.facebook.com/stjohnsrodgunclub
Facebook Group: https://www.facebook.com/groups/769067206587833
Twitter Account: https://twitter.com/stjohnsrgc
Shoot Highlights
Events included Sporting Clays, Trap and a 3 Gun "Zombie Shoot"
Ronald Tilley breaks an 84 / 100 to clay the High Gun award in Saturday's Sporting Clay Competition. Joe Rosa scored a close 82 and Kevin Healey with an 81.
Troy Coldwell breaks a 100 / 100 to claim the John Molloy Singles
Peter Tucker wins the Outdoor Pros Gift Card for participating in the Sporting Clays and Trap events
Andrea Bassan shoots a 96 in Singles and a 93 in Doubles to claim the Dave Anstey High Gun Overall (Trap) award
Ronald Tilley shoots the high combined score (266 / 300) in Sporting Clays and Trap
A pig roast was held at the conclusion of Sunday's events. Thanks to David Kannenberg for preparing a fantastic meal that was enjoyed by all.
Sporting Clay Results
High Overall:
Ronald Tilley. 84/100
NSCA Class Awards:
A Class - Ronald Tilley (84)
B Class - Herb Butt (80)
C Class - Kevin Healey (81)
D Class - Dave Reddin (77)
E Class - Nina Chandler (64)
NSCA Concurrent Awards:
Ladies - Nina Chandler (64)
Veteran - Dan Donnelly (76)
Super Veteran - Dave Reddin (77)
Junior - Shane Williams (51)
Sub-Junior - Liam Porter (39)
Hunters Class Champ - Joe Rosa (82)
Shoot-and-Out Challenge
Held during the lunch break, shooters duked it out in a modified Shoot-and-Out Challenge with Herb Butt and Peter Tucker taking 1st and 2nd back at the 27 yard line.
Trap Results
John Molloy Singles
Troy Coldwell - Champion. 98/100
Roger Bidgood 2 Man Team Award
Troy Coldwell and John Fradsham – 180/200
Dave Anstey High Gun Overall (Singles and Doubles)
Andrea Bassan – 189/200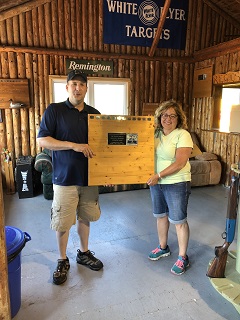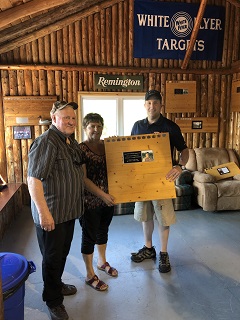 Andrea Bassan accepts the Dave Anstey Award from Sheila Anstey and the John Molloy Singles award from John's parents Basil and Marie on behalf of Troy Coldwell.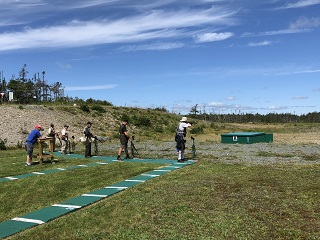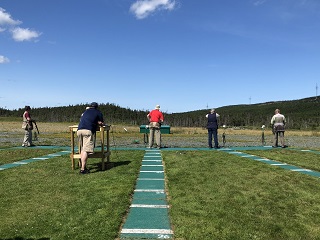 Beautiful day for a shoot.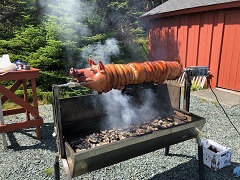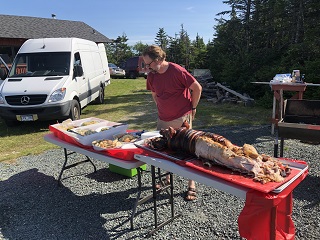 An even better day for a pig roast. Chef David Kanneberg ensured shooters were treated to a top notch meal.

Highland Gun Club
NS Trapshooting Championships
Story and Photo Credit: Doug Blades
The Highland Gun Club hosted the first annual Nova Scotia Trapshooting Championships over the August 4th and 5th weekend.
Day 1 - 21 shooters survived the heat and humidity for 200 Singles Trap. Some great scores posted, congrats to Rejean d'Entremont and Ken d'Eon who tied with 195/200, with Rejean squeezing out a shootoff win with a 24 over Ken's 23 to claim the first NS Singles Championship.
Day 2 - 19 shooters continue in the competition and shoot 100 Doubles and 100 Handicap. Congrats to NS Doubles Champ Doug Blades and NS Handicap Champion Alex Nickerson. Alex shot a 97 earning him a 1 yard punch. Doug Blades also takes the High Overall.
Complete shoot results can be found here: NS Provincial Trap Results.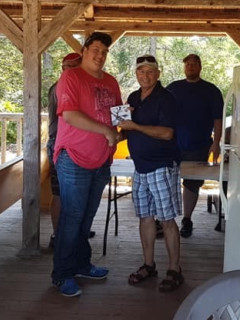 Alex Nickerson - Handicap Champion and Rejean d'Entremont - Singles Champion

St. John's Rod and Gun Club
NL Trapshooting Championships
The St. John's Rod and Gun Club hosted the annual NL Trapshooting Championships July 14-15. Congratulations to all winners and first time NL Singles Champion Russ Brown and first time NL Handicap Champion John Tucker. Click here for a complete list of winners.

Petitcodiac Sportsman's Club
Doubles Marathon
July 15. 2018
The Petitcodiac Sportsman's Club held their first ATA Registered Doubles shoot on July 15. 12 shooters registered for the event. Winners include:
Douglas Blades (185/200) - Champion
No Entry – A Class
Terry Leblanc (157/200) - B Class Champion
Ron Whitehead (159/200) - C Class Champion
Tyler Barton (167/200) - D Class Champion

St. John's Rod and Gun Club
June 16, 2018
Paul Bailey aka "Old Man Bailey" celebrated his 85th birthday on Saturday June 16, 2018. To celebrate the occasion, Old Man Bailey's shooting buddies at the St. John's Rod and Gun Club planned a lobster boil and surprise party. Old Man Bailey was none the wiser of the party and was quite surprised to see his family show up at the club. Happy Birthday Paul. Here's to many more!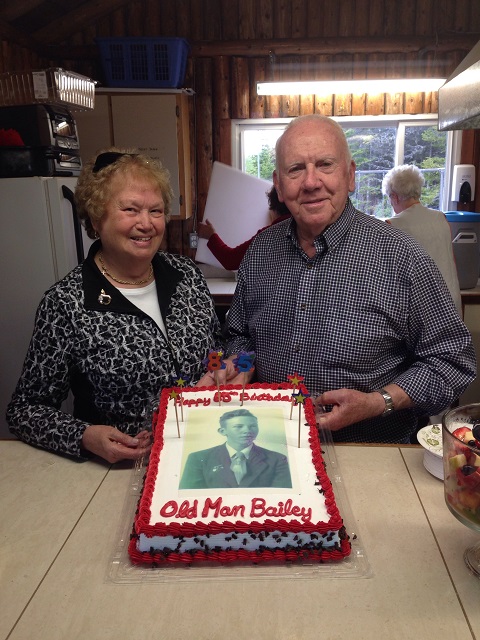 June 10, 2018
Zack Elms - 25 Straight!
Congratulations to 19 year old Zack Elms for shooting his first 25 straight at the St. John's Rod and Gun Club on Sunday, June 10. Zack, who's also an avid archer, attended the club's first ATA registered shoot of the season and smashed all 25 to earn his 25 Straight Patch and one well shot hat. Well done Zack.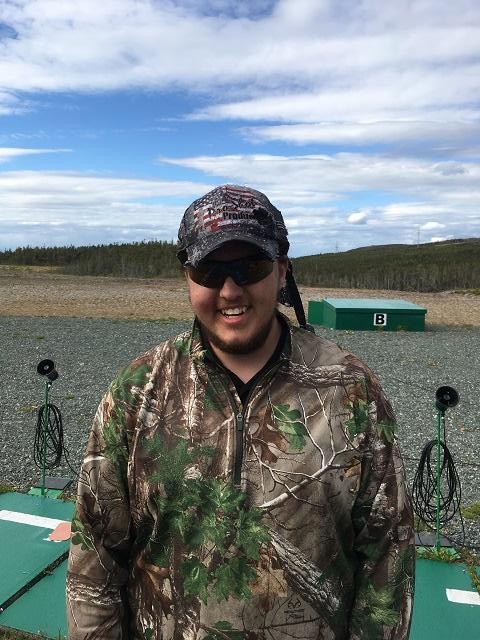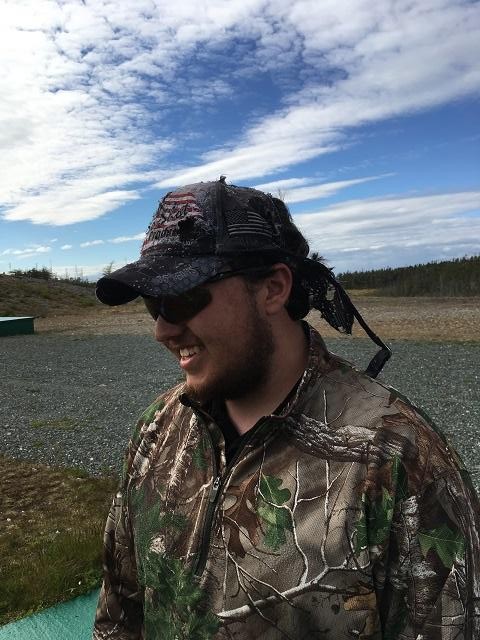 Petitcodiac Sportsman's Club
Pat Trap Install - Traphouse Build
June 2, 2018
The Petitcodiac Sprortsman's Club have been busy with the construction of a new traphouse and installation of their new Pat Trap.
Ron Whitehead reports that "the trap is great – we can shoot all disciplines including wobble and yes even double wobble." The traphouse sits on a 6 inch reinforced concrete base with 6 inches of insulation under the slab, drainage tile around the perimter and drain in the trap, 14 inch concrete wall topped with pressure treated lumber and 2 additional inches of insulation. The traphouse has an aluminum roof that opens up to allow us to step in and load or adjust the trap. The Pat Trap pump motor has been installed higher up on the wall to protect against the elements and flooding.
Ron went on to report that Paul Devereaux shot a 50 straight and he shot 25 straight after they installed the Pat Trap. Apparently, the trap has been broken in correctly. Well done boys.


PSC Honour Role
Photo – left to right – Darren Pain 25; Terry Leblanc 25; Paul Devereaux 50; yours truly; Dan Pollock 25.

Highland Gun Club
Yarmouth County, Nova Scotia
May 9, 2018
Report by Doug Blades
The Highalnd Gun Club held a Marathon Handicap event on Saturday April 7. The turnout was good despite the tough shooting conditions - snow and gusting winds to start and then the winds got stronger and snow changed to rain.
Shoot Results:
Reynold d'Entremont - 85 + 89
Herbie Nickerson - 83 + 8
Ken d'Eon - 81 + 82
Douglas Blades - 91 + 71
Jayana Nickerson - 80 + 76
Clyde d'Entremont - 88 + 68
Randall d'Eon - 77 + 77
Brian Blades - 75 + 75
Steven d'Entremont - 82
Carl d'Entremont - 80
Aubrey Spinney - 56
April 21, 2018
Report by Doug Blades.
The Highalnd Gun Club held a Doubles Marathon on Saturday, April 21. Six dedicated shooters turned up for the registered shoot and were treated to strong headwinds and generally terrible shooting conditions. Just another day shooting registered targets in the Atlantic Provinces.
Shoot Results:
Reynold d,Entremont - 84 + 91
Jason Symmonds - 83 + 78
Shawn d'Entremont - 80 + 77
Douglas Blades - 77 + 77
Brian Blades - 68 + 73
Shawn Starratt - 52 + 59
March 24, 2018
Report by Doug Blades.
On Saturday, March 24th shooters at the Highland Gun Club shoveled the snow off the trap pads and held a 200 target ATA registered Singles Trap Marathon. Most of our membership were hard at work lobster fishing, however we did still have 6 ATA members participate for the event. We had overcast conditions with strong headwinds throughout the day, resulting in some challenging targets.
Scores are as follows, in order of high-low:
Douglas Blades - 99+93 =192
Jason Thomas - 96+93 = 189
Dean Ogilvie - 91+87 = 178
Jason Symmonds - 89+86 = 175
Brian Blades - 83+79 = 162
Clyde d'Entremont - 93 / 100
PSC Winter Trap League Results
Report by Ron Whitehead
The Petitcodiac Sportsman's Club wrapped up their 2018 Winter Trap League on Saturday, May 5th. Note that we had perhaps the highest winds that we have experienced on a shooting day EVER.
Crazy targets. Personally I am very pleased to see that we had 12 ATA members participate in the league – considering the poor weather we had this year – this is our 3rd year for the winter trap league and it is incredible to see that most all of you maintained shooting through all sorts of weather and one trap breakdown.
We had 20 participants in the league and 12 were ATA members. We threw a total of 13,725 league targets of which 5,820 will be registered with the ATA. Many additional targets were thrown in practice sessions and for non-league shooters who were still permitted to participate weekly.
Terry Leblanc had the highest number of league targets with 1500; Dan Pollock had 1350; Tom Nowlan had 1300; Larry Kinden had 1100; Mile McQuinn had 1050. (Dedication and persistence.)
League Awards:
League Champion – Paul Devereaux
AA Class Champion – Darren Pain
AA RU – Terry Leblanc
A Champion – Arnold Foote
A RU – Larry Kinden
B Champ – Ron Whitehead
B RU – Mike McQuinn
C Champ – Dan Pollock
C RU – Rick McQuinn
D Champ – Tony Wells
D RU – Dan Gladstone
Please note that League Champion Paul Devereaux was also presented with the PSC Winter League Champion Award (Shamrock Leather's shell pouch) supplied by the APTA.