Previous Years
2018 Atlantic Provinces Trapshooting Championships
Highland Gun Club, Yarmouth County, NS
The Highland Gun Club in Yarmouth County, NS hosted a very successful 2018 Atlantic Provinces (AP) Trapshooting Championships August 30 - September 2, 2018. The shoot committee were on top of their game and worked together to make sure the shoot ran like clockwork. Shooters were treated to great weather, great food, challenging targets and a good east coast time.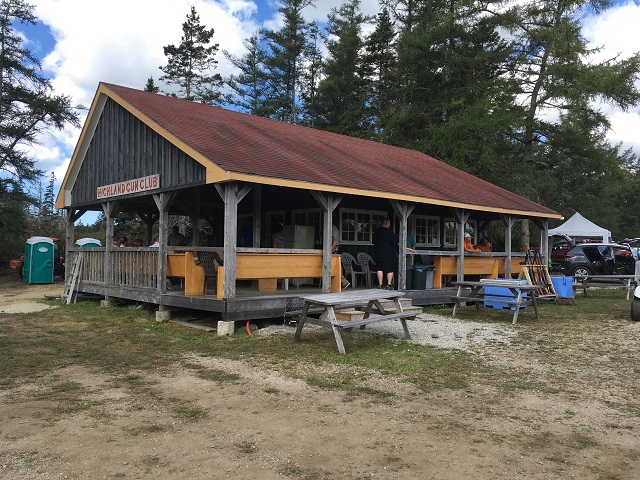 Photo Credit: Wayne Malone
Shoot Highlights
Shoot attracts shooters from NL, NS and NB with visiting shooters from British Columbia, Ontario and Quebec
Shoot attendance was up 25% from last year's shoot with 64 shooters entering the competiton
The Highland Club threw over 41 700 program targets
Justin Faulkner, Lucas McCollum, Shane Dollimont, Scott Kennedy and Jacob Ott receive their 25 straight patches
Alex Nickerson receives his 50 straight patch
Andrea Bassan records his 25 000th ATA Registered Target (Singles)
Dianne Wood from Ontario completed her goal of shooting trap in all 10 Canadian Provinces
Four shooters record 99/100 in the Preliminary Singles
John Tucker shoots a personal best in the AP Preliminary Singles (99/100) just missing out on his 100 straight patch
Reynold D'Entremont wins his first AP Singles Championship
Jim Lee (Ontario) shoots the high score (98/100) in AP Handicap taking home the Open Champion Award
Kenny "Gadou" D'Eon wins the Atlantic 1000 Target Purse and his entry fees for the 2019 AP Championships
Team Highland Gun Club claim the AP 5 Man Team Competition
Team NS (Doug Blades and Reynold D'Entremont) claim the 2 Man Team Singles Race
Team NL (Troy Coldwell and Andrea Bassan) claim the 2 Man Team Doubles Race
The St. John's Rod and Gun Club was chosen to host the 2019 Atlantic Provinces Trap Championships
Event Score and Earned Yardage Reports
Day 1 Photos (Photo Credits: Bonnie Pierce Blades)
Day 2 Photos (Photo Credits: Wayne Malone)
Day 3 Photos (Photo Credits: Wayne Malone)
Shoot Videos (Video Credits: Wayne Malone)
Running a successful shoot just doesn't happen - it takes countless hours of planning, coordination and a dedicated group of volunteers. Pictured below are some of the people responsible for this year's shoot - it's a mix of club members, club shooters, visiting shooters and the Atlantic Provinces board members. It's a great example of everyone working together to ensure that the job gets done. Congratulations and Thanks to the Highland Gun Club for hosting a great shoot.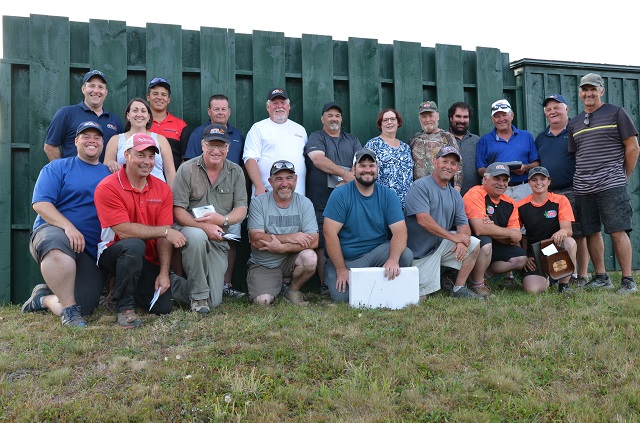 2018 Atlantic Provinces Group Photo - Highland Gun Club
Photo Credit: Wayne Malone